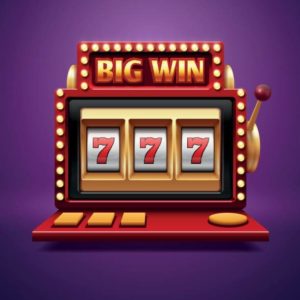 The first video slot machine – that is, the first slot machine with virtual, or simulated, reels displayed on a video monitor, rather than physical, mechanical reels – was invented by Walt Fraley in 1975. The so-called 'Fortune Coin' was a rudimentary, three-reel video slot machine, with primitive graphics by modern standards, but nonetheless marked the start of the era of video slot machines.
Fast forward four decades or so and it's fair to say that video has revolutionised the slot machine industry, both on and offline. The first online slot, dubbed 'Fantastic Sevens', appeared in 1995 and although, like Fortune Coin, it was based on a classic, three-reel design, it represented another step forward in the evolution of slot machine graphics. Subsequent demand for online slots went hand-in-hand with the availability of increasingly powerful, mobile devices, which allowed game designers to push creative boundaries.
Landmark releases in the history of slot machine graphics include Gonzo's Quest (2011), which features reels that drop, or tumble, into place, rather than spinning, and Jack and the Beanstalk (2013), which features smooth, three-dimensional animations throughout but, in particular, a sophisticated, cutscene introduction, which was once the preserve of video game releases. Indeed, the modern online slot is, effectively, a video game, with attractive, state-of-the-art graphics designed to enhance the interactive elements of game play.
Of course, advancements in slot machine graphics do not stand still. The power of augmented, or virtual, reality has yet to be fully harnessed by game designers but, in the meantime, lavish visual effects are the order of the day. Inevitably, what is aesthetically pleasing, and what is not, in terms of slot machine graphics boils down to personal taste. However, in recent years, releases such as '1429 Uncharted Seas', 'Arctic Valor', 'Raging Rex', 'Ted' and 'Warlords: Crystals of Power', to name but a handful, have all significantly raised the bar for the creativity, impact and standard of slot machine graphics in the future.